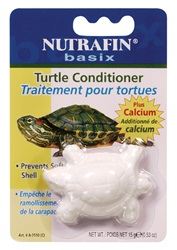 Description
Nutrafin Turtle Neutralizer Block Hagen
These blocks are ideal for tortugueras.
contain a large intake of calcium that will achieve that turtles remain healthy and strong effortlessly.
Calcium can make the water remains free acids. In addition, these liberators blocks calcium are ideal essence that all turtle needs to keep hard shells and prevent softening.
Features
Nutrafin Turtle Neutralizer Block Hagen
Reference

015561175104

Brand

Hagen, Nutrafin

Product Range

Nutrafin

Reptile Type

Aquatic Water Turtles

Type

Minerals
Customer Reviews
Nutrafin Turtle Neutralizer Block Hagen